|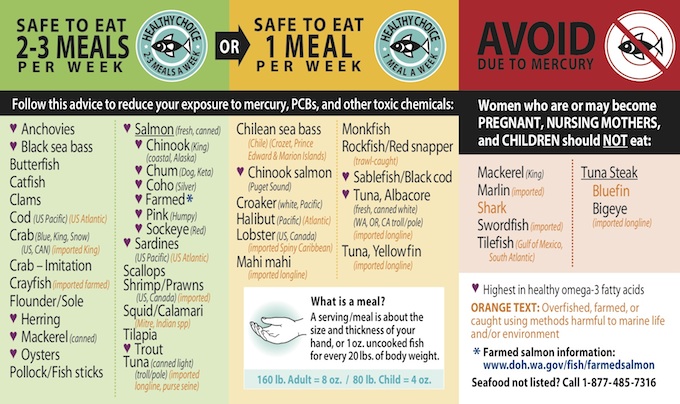 A 'Healthy Choice' program brochure advising consumers about safe fish consumption.

Credit: Washington Department of Health
Ten minutes and four slides. That's what a Washington Department of Health staffer responsible for warning the public about contaminants in fish was allotted to impress then-Health Secretary Mary Selecky about the importance of the issue.
Lots of luck, warned former Department of Health toxicology chief Rob Duff — Selecky and her crew are "skeptics" who "are not very interested" in environmental health.
And yet, wrote Duff: "If not DOH, who?"
That was early 2008. In the months that followed, Health Department staffers would continue to raise contaminated fish as a public health issue, records and interviews show. Among their concerns: a long-known error in the state formula that controls how much toxic pollution can be dumped into waterways by factories, sewage-treatment plants and other polluters.
The U.S. Environmental Protection Agency has since repeatedly warned the state to fix the error.
Now, a year and a half into the Inslee administration, the governor is scheduled to announce his plan today in Olympia.